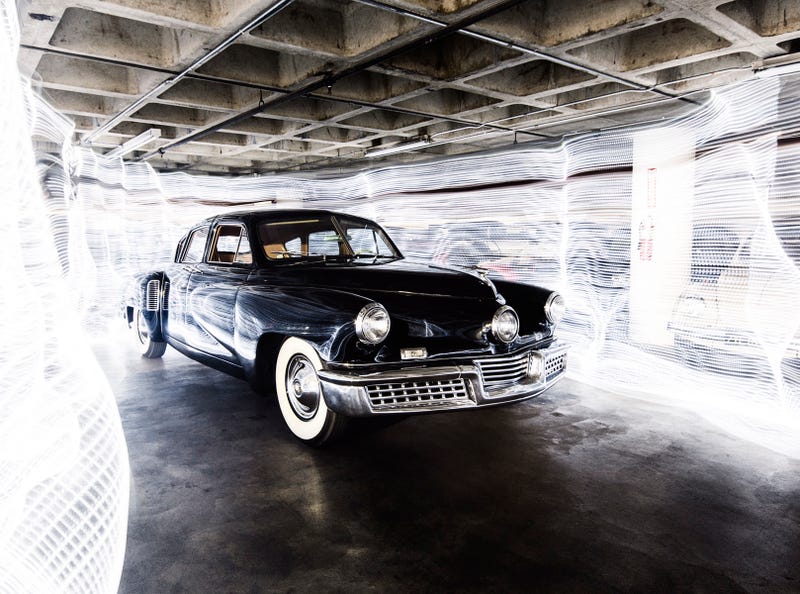 As I awkwardly jogged around the darkened basement of The Petersen Automotive Museum, arms outstretched, gripping a very homemade LED strip apparatus, battery pack slung across my chest, doing laps around priceless metal in 25-second shutter intervals, while a handful of technicians and museum personnel looked on, I thought to myself, "this had better turn out cool."

I had warned them that it was going to get weird, and that promise was fulfilled in short order.
I had done this technique after hours at an Auto Show a few months ago, only this time the setting was darker (which is optimal), I had more time, more help, and the cars were an order of magnitude better. Make that ten orders of magnitude.